42495 Rosalind Street – $50,000 Better Than New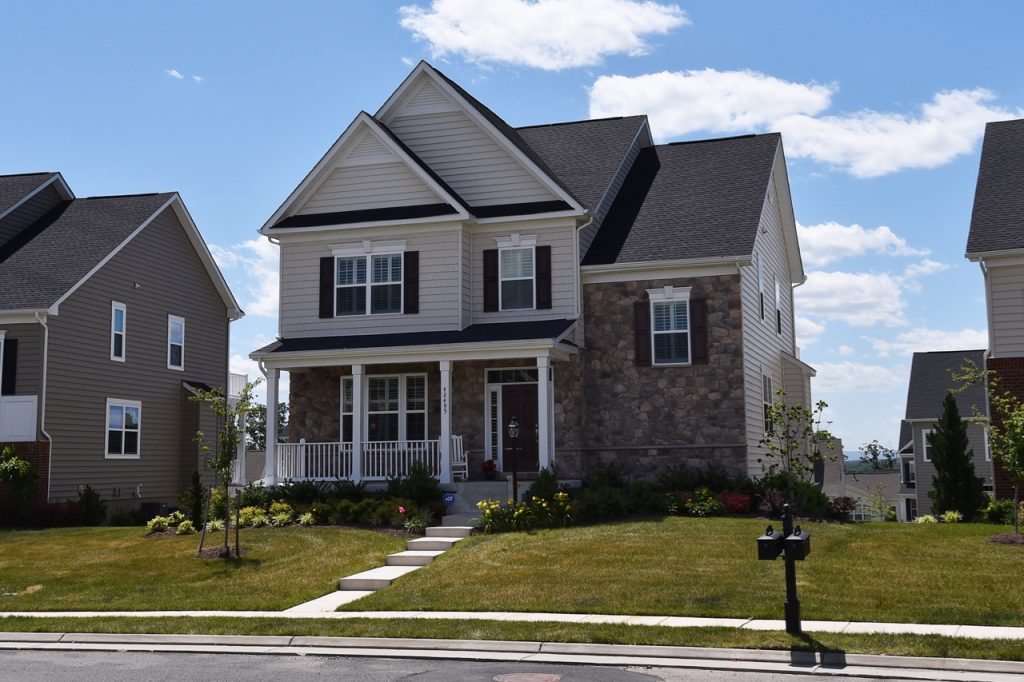 This house is $50,000 better then new!
This doesn't happen very often, but when it does it is a great opportunity for some lucky buyer. In this case we have a seller with high standards that purchased the "Gold Upgrade" package ($25,800 up charge from the Silver Package) from the builder. This included numerous enhancements ranging from kitchen appliance package, cabinets, improved landscaping (more on this a little later) and an extra 2 feet of garage space. In today's world, who doesn't want more garage space?
Once they moved in it was time to make their really nice house a home. They started with custom painting of the whole house to the tune of $17,000+. All the windows and doors received Hunter-Douglas plantation shutters ($15,422). It's rare that you see a homeowner upgrade more then just a few select rooms. While everyone likes the look and function, few are willing to pay the price. The covered balcony off of the family room was only usable during nice weather. When it rained, the water from the balcony above it (off of the master bedroom) dripped water below making it hard to enjoy the peacefulness of a gentle rain. This was remedied with a custom, under deck system that gathered the rainwater and directed it to a gutter and downspout. This is truly a nice feature. The atrium doors all have premium "retractable, rip and tear resistant" screens that are just a pleasure to use. These screens will look great for years to come.
The enhanced landscaping, like all plants, requires watering to properly grow and prosper. These sellers realized that they couldn't always count on Mother Nature to do the job, so they installed an irrigation system. The controlled, early morning watering keeps the yard and flowerbeds thriving so as to provide the "curb appeal" that we all love. To make this just a bit better, the HOA fee includes mulching along with front and side yard maintenance. It also includes a community center with exercise gym, meeting room and a wide-open spacious pool that is only steps away. Does it get any better than this?
Besides all the wonderful amenities that Eastern Loudoun County provides we also have a good road network that just gets better with time. The Preserve of Goose Creek is just off of Belmont Ridge Road and a short distance to the Dulles Greenway. Brambleton is only 4.5 miles away, the Metro's upcoming Ashburn Station on the Silver line is only 3.5 miles (9 minutes) and Historic Leesburg is 15 minutes away. This wonderful house is close and convenient to everything.
Contact me with any questions or to schedule a private showing.