Loudoun Schools Get an A+, Rank Among Best in Virginia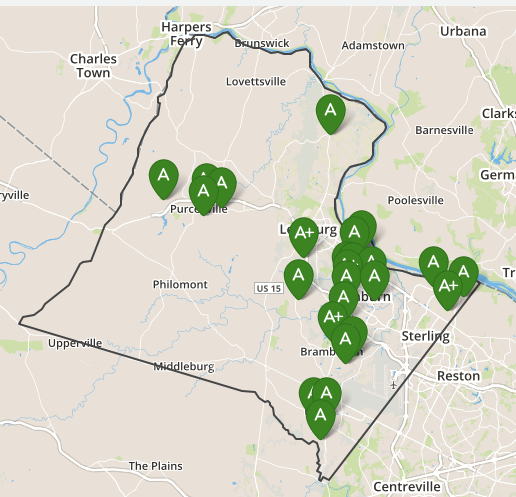 A recently published list by niche.com has placed 11 of the 15 Loudoun County high schools in the top 100 schools in the commonwealth. Five of the schools rank in the top 25; #6 Stone Bridge, #8 Dominion, #10 Briar Woods, #11 Loudoun Valley and #21 Heritage.
The website utilizes a formula that takes into account test scores, students' college readiness, graduation rates, teacher quality, facilities, student diversity, athletics, extracurricular activities and parent & student survey feedback.
The county has a 93% graduation rate compared to the national average of 82.2%. Spending per student is $14,775 compared to the national average of $11,901.