How To Negotiate On A Really Nice House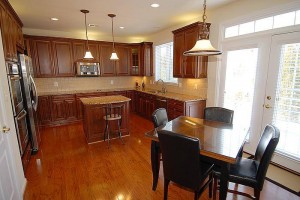 So how do you negotiate on a really nice house that has just come on the market? That's right, pay full price before someone else beats you to it.
I just went to settlement on a listing that was head and shoulders above the competition, even though it was smaller and lacked an additional bedroom/bathroom. On day number three, the buyer made an offer that was $20,000 under list. Their agent just didn't see how they could do any better, "because the comps won't support anything higher." Well, they got the response that all offers like this get – "thank you for your offer, and good luck with your house search."
The next day the buyer came back with a full price contract and the same concern about the appraisal. As I suspected, the appraisal wasn't an issue, because the house was really special and worthy of the price. After 40 days we had an uneventful settlement and the buyers have a wonderful house to call home.
Regardless of the market, nice houses always sell and usually very quickly.