Who Doesn't Like Seeing Their Name Flash By at 130 MPH?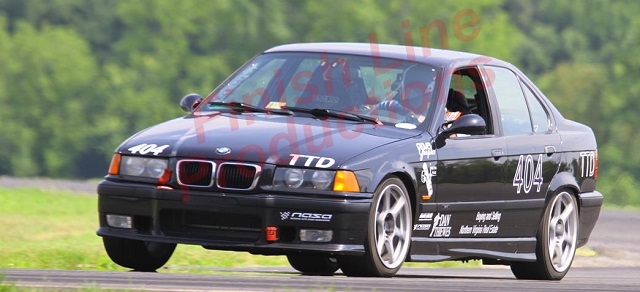 Who doesn't like seeing their name flash by at 130 miles per hour? OK, maybe not actually see it, but recognize the blur that is your name.
Just recently I became the first of what will probably be many sponsors of Jake Thiewes Racing. Being a sponsor is more then just having your logo on the side of a car. It's an opportunity to help someone you believe in stay up to date with the technology and safety equipment that is so important. In this case it's also a proud father helping his son pursue his passion, have fun and stay safe.
Next time you see a blue Yukon Denali pulling a trailer on I-95 or I-81, look to see if it's a black BMW M3 with number 404 on the side. That's Jake and he is coming or going to Virginia International Raceway, Summit Point Raceway, or one of the other east coast tracks.
He's been honing his skills and has his sight on the National Auto Sport Association's "East Coast Championships" in September at VIR. In the meantime, he will be getting seat time this weekend as part of a five-member team for a "Chump Car" race. It's a great race; teams race a car valued at no more than $500, fitted with complete safety gear, for 24 hours of non-stop racing. The team with the most laps wins. Jake's team will be racing a 1996 BMW 328i from 2 PM Saturday until 2 PM Sunday.
As the billboard says, "watch this space" as we will be posting updates and results.

(Photo Credit, Top: Chris Schutze, Finish Line Productions)