Remodeling Costs in Northern Virginia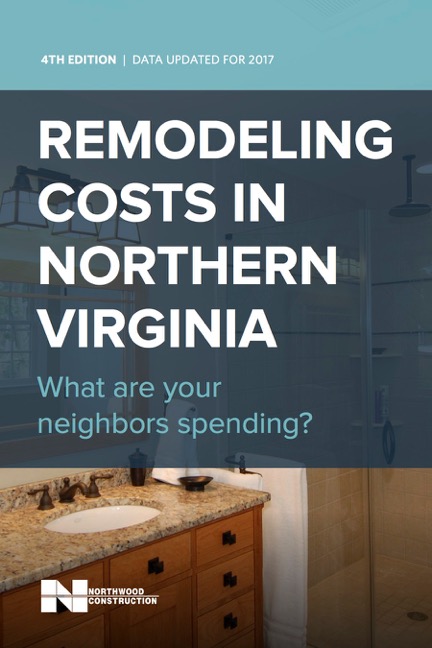 " … responsible remodeling professionals should never make the mistake of removing a wall without first determining what is inside the wall."
Bob, the owner of Northwood Construction, is talking about the home improvement shows where a sledgehammer is slammed into a wall and everyone stands in amazement as plumbing or ductwork is revealed.
This was one of the many insights that is shared in Northwood Construction's data update for 2017, "Remodeling Costs in Northern Virginia." If you are thinking of remodeling or doing an addition, then this is a must read.
A few areas that I found really interesting were the discussion on drawer construction in cabinets, the various types of counter tops available, the emergence of luxury vinyl plank flooring and the need of adding dedicated electrical circuits.
While the TV shows are really interesting, they are not very helpful if you are contemplating doing something similar in Northern Virginia. The question is always "how does the same job price out where I live?" For all your questions, this guide is going to be a great place to start your exploration into whether a remodel or addition is right for you.
By the way, I have seen Northwood Construction's finished projects and they are always great.