Replacing Your Smoke Detectors Should Be Your First New Years' Resolution
When you need it, you really want it to work.
The state of Maryland has a new smoke detector law that goes into effect January 1st. Basically, it requires the replacement of all smoke alarms when they are 10 years old. This applies to both hard-wired and battery-operated smoke alarms. The date of manufacture should be printed on the back of the smoke alarm.
The new smoke alarms have sealed, ten-year/long-life batteries with a "silence/hush" feature. The "hush" button will temporarily silence the alarm due to a non-emergency activation and the alarm will automatically reset after a few minutes. The low battery chirp will only occur at the end of the alarm's projected ten year life-cycle.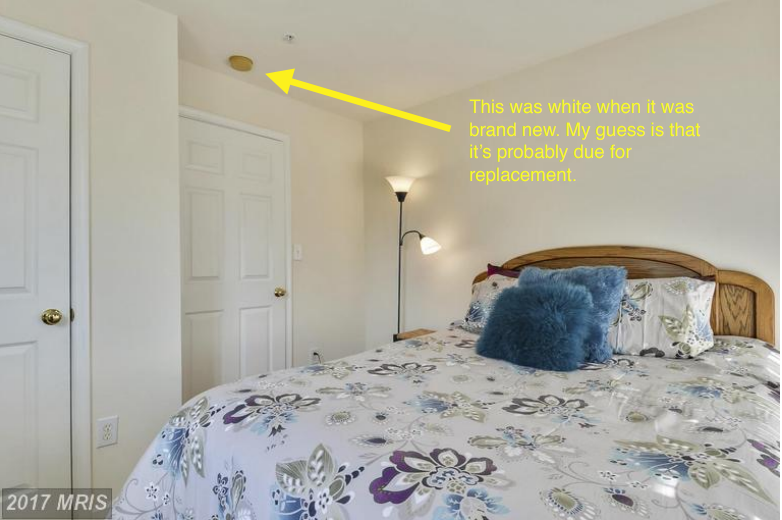 Many homeowners remove the 9-volt battery in order to silence the alarm when cooking or to silence the "low" battery chirp, and much of the time, the battery doesn't get replaced and subsequently doesn't work when the need arises. From my personal experience, I have been in numerous houses over the years where the battery has been removed.
While the cost of the new alarms will be a bit more then the previous versions, the cost over the 10-year life will decrease, as you will no longer need to purchase replacement  9-volt batteries every year. A quick review of Home Depot's site shows a Kidde Code One 10-Year lithium battery operated smoke alarm (3-pack) for $49.97.
Stay safe and best wishes for a great New Year!
Important: Be sure to check with your local Fire and Rescue as to what the smoke alarm requirements are for your house.