The Deer Were Neat, But I Missed The Foxes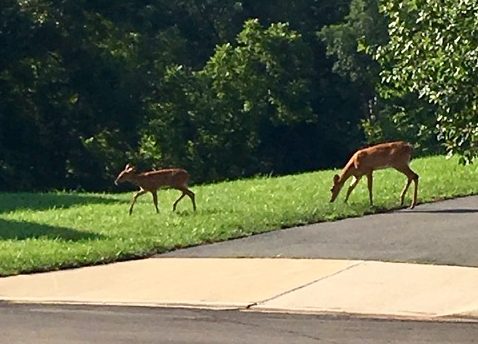 Driving up to my buyer's new house for their walk through, I missed seeing the deer until stepping out of my car. Then suddenly, I noticed a deer standing in the neighbors yard. As with all deer sightings, it seems to start with only seeing one until your eyes adjust to their coloring. Once that happened, all five came into view. Their slow ambling lead them into the front yard and finally the trees behind the house.
The walk through proceeded normally for the first 10 minutes until Larry exclaimed "there are two foxes on the deck"! By the time I got to the atrium doors they had scooted under the deck gate and were nearly out of sight with their tails waving behind them.
After this, the walk through was unexciting and straight forward. All was as it should be. After a short drive, the follow up settlement was also unexciting and straight forward, as it should be.
Congratulations to Larry, Christine and the kids. Best wishes for many years of happiness in your new home!
---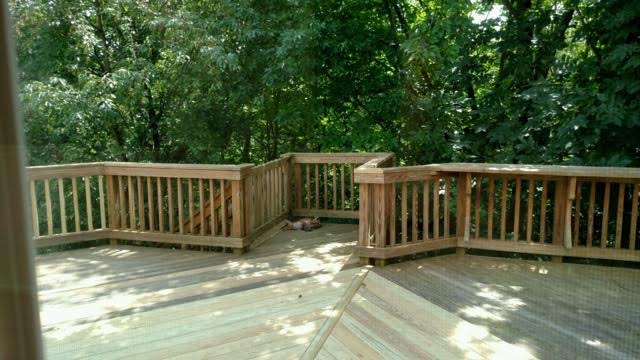 I got a text with this picture from Larry at 7:01PM – "the fox was sleeping on the deck when we got home."
Looks like their new home is coming with a wildlife pet.